Delta Flightmare: Passenger Told To Clean Mess Himself After Finding Dog Poop On Seat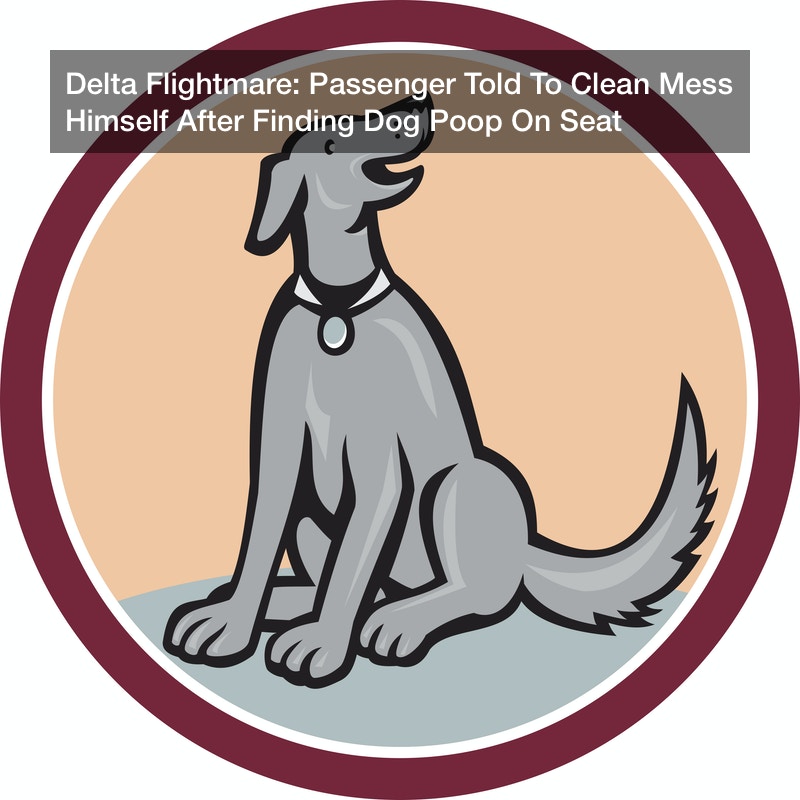 We're all familiar with the eventually unavoidable tribulations of travel. Most times, we sit back and selfishly thank our lucky stars when we see something unfortunate happen to someone else while they're traveling. I feel bad for them, but, like, thank goodness it wasn't me. It's alright to admit, we all do it.
Imagine being Matthew Meehan when he boarded his Delta flight from Atlanta to Miami, a hot destination in the U.S. that's close to other, luxurious locales. (It's only an 80-minute flight from there to Turks and Caicos!) All he was ready to do was take a relaxing — and quite short — flight to South Florida. Not such a bad flight. That is until he entered his seating row and stepped in dog poop. Then he noticed there was dog poop on the seats, too. Not a great start to his Delta experience, he remained patient and summoned a flight attendant to address the fecal matter at hand. They told him that a service dog had become suddenly ill on the previous flight.
"It was feces, and it was everywhere. It was on my seat. It was on the floor. My feet were in it," said Meehan.
We know that germs are rampant on flights, and plenty of fliers take certain precautions to keep these microbes at bay. This is quite different. Americans get somewhere around one billion colds per year and it might be a pretty serious bummer to catch one on a flight to your vacation destination. But, having dog poop on your seat and in your seating row? That kicks things up a few notches.
What's worse? Per Meehan's account, the flight attendant told him that it was his responsibility to clean it up. But, don't worry, they gave Meehan some paper towels and a mini bottle of Bombay Sapphire gin to help.
If you needed a moment to process that, so did I. Meehan even tried to clarify that they were serious.
"She said to me, 'Well, that's not my problem.' I said, 'I'm sorry?' She says, 'Well, if the cleaning crew didn't clean your seat, I don't have any control over that,'" explained Meehan.
The airline eventually offered the people in the row some blankets to drape across the seats. Tightly woven fabric might be able to keep some dirt and stains away, but they weren't throwing a blanket down for a picnic in the park. They were throwing blankets over a seat that was covered in animal feces. Meehan was appalled.
"I have never in my entire life felt more dehumanized. I felt like an animal. Words can't even describe how awful it was, and they had so many opportunities to make it right," he said.
Delta found out about this incident and quickly remedied the situation, but the fact that people affected had to sit through it couldn't be undone. They received refunds for their flights and additional compensation. What happened to the flight attendant(s) in question is unclear.
"The safety and health of our customers and employees is our top priority, and we are conducting a full investigation while following up with the right teams to prevent this from happening again," Delta said in a statement.
Thankfully, the plane was decommissioned and sanitized afterward. Still, a little late to truly fix the issue. Regardless of Delta's apology, an incident like that is certainly a stain on their reputation.
Related:
dog poops on airplane, matthew meehan delta, service dog poops on airplane, delta airlines incidents 2018, delta passenger poo, man poops on plane, delta passenger feces, where does the feces go on an airplane, dog poop on plane, poop seat, matthew meehan.