Sea Otter Classic Brings Biking to Monterey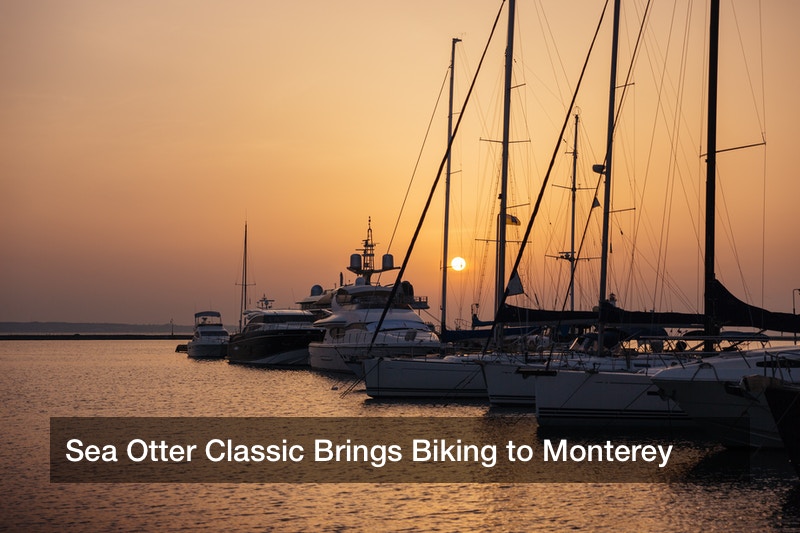 With the arrival of pleasant spring weather, it's no wonder that many people are spending as much time in nature as possible. And while less than 5% of adults participate in 30 minutes of physical activity every day, and only 45% of millennials exercise regularly, a lack of exercise isn't usually a problem for those who are serious about cycling. Every year, the Sea Otter Classic — the world's premier cycling festival — comes to Monterey, California to provide opportunities for racing, touring, and even shopping to bike enthusiasts. And this year's event brought a lot of innovation and excitement to everyone involved.
The four-day cycling festival featured many participatory opportunities for recreational athletes, as well as rides, children's events, and instructional courses. The schedule, as always, was packed while still giving attendees the chance to seek out demonstrations, enter giveaways and raffles, and take a look at the newest gear from far and wide. This year's event brought more than 450 exhibitors to Monterey. And while many of the products were indeed impressive, some were also quite costly.
Keep in mind, however, that these products are for the pros (or at least those who don't take cycling lightly). Although over 100 million bicycles are manufactured worldwide every year, some of the ones that debuted at the Sea Otter Classic cost several thousand dollars; other new developments weren't even on the market yet. One manufacturer, Rotor, showcased a 13-speed hydraulic drivetrain, which can be configured to provide power for any number of bicycle types. Instead of being powered by a steel cable, this drivetrain runs on mineral oil — a material that's typically a mixture of saturated paraffins and naphthenic hydrocarbons, with a viscosity range of 60 to 500 Sabolt Universal Seconds (SUS) at 100 degrees Fahrenheit. Those oils are used for a number of other purposes, the drivetrain design relies on a small amount of it (administered through a hydraulic hose), allowing the cyclist to shift gears with ease. At $2,800 a pop, this invention might not be a must-have for every cyclist, but it's certainly an interesting development.
In addition to the big-ticket items, there were also some smaller cycling features on display. But with so many events to attend and to participate in, it's likely that many attendees of this 29-year-old event may not have had much time to shop. Still, it's clear that there's something for just about everyone at the Sea Otter Classic — providing you have even a minimal interest in bicycles.